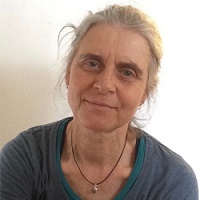 Counselling Canterbury
Counselling Canterbury
"My aim is to, through a non judgemental, good therapeutic relationship, help you to understand where your difficulties may have developed"
Tracey Neale is an Integrative Counsellor/CBT, EMDR practitioner and couples counsellor in Canterbury, Kent. She has over 10 years experience helping clients with many different issues.
Tracey is an integrative counsellor so will use different therapeutic theories depending on the individual's needs. She offers help via counselling but she also uses Cognitive Behaviour Therapy (CBT) and EMDR. EMDR is an interactive psychotherapy technique used to relieve psychological stress. It is an effective treatment for trauma and post-traumatic stress disorder (PTSD).
Tracey is a registered member of the British Association for Counselling and Psychotherapy (BACP), the National Counselling Society (NCS), the EMDR Association of the UK and Ireland and of Therapycounselling UK.

Therapies
Integrative counselling, cognitive behaviour therapy (CBT), EMDR, couples counselling, marriage counselling, relationship counselling, trauma therapy, psychotherapy, LGBT counselling.
Support for
Tracey specialises in trauma, PTSD, eating disorders and work with LGBT individuals. She can also help with a range of other issues including: addictions, depression, bereavement, childhood trauma, eating disorders, stress and anxiety, obsessive compulsive disorder, personality disorders and post-traumatic stress disorder.
Fees
Individuals
£40 / 50 minute session
EMDR
£50 / 60 minute session
Couples
£70 / 60 minute session
Address
Counselling Canterbury
12-17 Upper Bridge Street
CT1 2NF
Canterbury
Contact Tracey Neale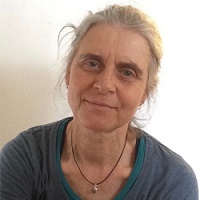 If you have any questions, or if you would like to book an appointment please feel free to contact me.