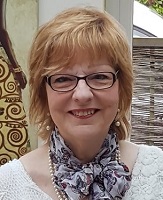 Counselling Norwich
Counselling Norwich
"I believe that self-exploration can help to resolve inner conflicts, and open a deeper understanding in the 'here and now' of our relationship to ourselves and others"
Pat Bullock is a counsellor in Blofield, Norwich. Her main theoretical foundation is Gestalt therapy.
Pat invites both individuals and couples for therapy and counselling. She offers a confidential space to come and explore anything you wish within a supportive therapeutic relationship. 
Pat is a registered member of the British Association for Counselling and Psychotherapy (BACP) and of Therapycounselling UK.

Therapies
Pat specialises in Gestalt therapy, but offers a wide range of other therapies and counselling techniques as well, for example cognitive behavioural therapy, mindfulness, career counselling, psychotherapy, couples counselling, marriage counselling, relationship counselling.
Support for
She can help you investigate problems such as depression, self esteem issues, stress, anxiety, loss and bereavement, relationship and family issues and many others.
Fees
Sessions are 60 minutes.
£40 / session
Address
Counselling Norwich
4 Yarmouth Road
Blofield, Norwich
NR13 4JS
Norfolk
Contact Pat Bullock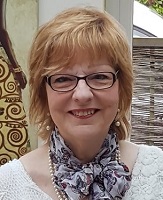 If you have any questions, or if you would like to book an appointment please feel free to contact me.